Adobe Photoshop Lightroom CC 2015 6.1
Simplify photography from shoot to finish
Adobe Photoshop Lightroom software helps you bring out the best in your photographs, whether you're perfecting one image, searching for ten, processing hundreds, or organizing thousands.
Create incredible images that move your audience. Experiment fearlessly with state-of-the-art nondestructive editing tools. Easily manage all your images. And showcase your work in elegant print layouts, slide shows, and web galleries, as well as on popular photo-sharing sites. All from within one fast, intuitive application.
Lightroom is Adobe's effort to engage the professional photography community in a new way, giving you the opportunity to kick the tires and shape the feature set of a new tool being created just for you. Ultimately, we want Lightroom to be truly built from the ground up by photographers, for photographers, helping solve your unique workflow challenges.
Adobe Lightroom is a new, exciting product built from the ground up for professional photographers. It is an efficient, powerful way to import, select, develop and showcase large volumes of digital images.
Adobe Lightroom will allow you to spend less time organizing and sorting images, so you have more time to actually shoot and perfect them.The Lightroom program aims to get direct product feedback from the photography community, via Adobe Labs web site, so that photographers will have an impact in what Adobe actually ships.
Here are some key features of "Adobe Lightroom":
Creativity and flexibility
· Superior image processing
Get the absolute best from your images with state-of-the-art image processing controls. Make precise overall adjustments or correct targeted areas.
· Nondestructive environment
Set your creativity free in a nondestructive editing environment that encourages experimentation. Your original images are never altered, and it's easy to reverse your steps.
· Selective editing brushes
Extend your creative control with a flexible brush that lets you adjust selected areas of your photo for just the look you want.
Organize, view, and make adjustments to video clips. Play and trim clips, extract still images from them, or adjust clips with the Quick Develop tool.
Tone and color· Advanced black-and-white conversionGain powerful control over the tonal qualities that make or break black-and-white images. Precisely mix information from eight color channels when you convert to grayscale.
· Advanced color editing Enhance color saturation and remove color casts with control over eight color channels each for hue, saturation, and luminance.
· Highlight and shadow recoveryBring out all the detail that your camera captures in dark shadows and bright highlights. Now you have more power than ever before to create great images in challenging light.
· Superior noise reduction Achieve amazing, natural-looking results from your high ISO images with state-of-the-art noise reduction technology. Apply noise reduction to the entire image or target specific areas.
· White balance brush Get more consistent color across your image in scenes with mixed lighting sources. A flexible brush lets you refine and adjust white balance in targeted areas of your shot.
· Additional editing brushesExpand your creative control by targeting particular areas of your images using new local editing brushes for noise reduction and moiré removal.
· Lens correction Quickly and easily perfect your images by automatically reducing lens defects like geometric distortion, chromatic aberration, and vignetting with single-click profiles.
· Perspective correctionGet truer images by correcting perspective distortion that occurs when you shoot with your camera tilted, causing a building, for example, to look as if it's leaning.
· Film grain simulation Use sliders to easily control the amount, size, and roughness of grain that you can add to your images to simulate the look of film.
· Intelligent sharpeningMake sharp, natural-looking images with intelligent sharpening, which enhances detail without introducing harmful artifacts. Tailor sharpening for print, web, and more.
· Red-eye removalInstantly fix red eye in flash photos.
Saving time and working efficiently· One toolset for your photography tasksGet your digital photography essentials in one package that includes what you need to organize, perfect, and share all your images.
· Intuitive environment Be more productive and efficient. The intuitive environment and controls of Lightroom are easy to master and let you quickly and smoothly accomplish your photography tasks.
· Develop presets Save time by instantly applying favorite looks to images. Just save Develop settings as a preset and apply it to your other photographs at any time with one click.
· Tight Photoshop integration Select one or multiple photos and automatically open them in Photoshop to perform detailed, pixel-level editing. See your results immediately back in Lightroom.
· One-click adjustments of multiple imagesSave time when processing many images. Apply the same Develop settings — exposure or contrast, for example — to all the photographs in a group at once using presets or syncing.
· Fast performance across platformsSpeed up day-to-day imaging tasks and process images faster with cross-platform 64-bit support for the latest Windows operating systems.
· Tethered shootingInstantly import and view images in detail as you shoot them with tethered capture, available for select cameras. Check the shot, the lighting, and more as you work.
· Image versionsLet Lightroom track the changes you make to an image, with as many remembered set points as you choose. Then switch between versions of the photo with a single click.
· Image watermarkingEasily embed your name or business identity in your images and customize their look. Apply text or graphic watermarks to a photo with adjustable size, position, and opacity.
· Multiple monitor supportGain even more speed and efficiency by using a second monitor to enlarge your workspace.
· Manage and refine many images at onceAutomatically import, rename, group, and even process any number of images from cameras or camera memory cards as they're connected to your computer.
· Multiple viewing optionsSee and evaluate your images quickly and clearly using the Grid, Compare, and Loupe views to browse large groups of images, see them side by side, and zoom in on details.
· Fast zoomingCheck for critical sharpness and see small details by zooming in and out of any area of a photo with simple keyboard commands or a click of the mouse.
· Image management features Use a powerful set of image management features to organize your photographs, flexibly rate and label them, and find them easily using metadata tags and information.
Organizing and managing· Offline photo managementWork with the photos in your Lightroom Library even when the actual image files are stored on drives or media that are not currently connected to your computer.
· DNG conversionIncrease the compatibility and archival security of your proprietary raw format images by converting them to the universal DNG format, on import or in the Lightroom library.
Finding, searching, and sorting images· Location-based organizationFind and group images by location, easily assign locations to images, or plot a photo journey. Automatically display location data from GPS-enabled cameras and camera phones.
· Simple, customized keywording Track your photos with the keywords that make sense to you — just type and apply.
· Manual photo sortingFreely sort your photos by selecting any number of images in the Library — contiguous or not — and then dragging them to a new location in the grid. It's that simple.
· Single or group metadata stampingAdd information to photos individually or to groups of selected images. Store metadata sets as presets and apply them to one photo or to hundreds with a single click.
Importing and exporting· Import of other libraries Bring the power and elegance of Lightroom to all your images, new and old. Easily import photos from other applications.
· Import or export of keywords setsCreate a system for categorizing your images with keywords and then easily transfer keyword sets between computers, so you can use the same keywords in every image library.
· Metadata stamp on importEfficiently combine image management tasks by applying custom metadata or metadata presets to images as you import them.
· Metadata stamp on outputAdd metadata stamps with your copyright, instructions for contacting you, or other information to every photo you print or send out.
Sharing and printing· Photo book creationCreate beautiful photo books from your images with a variety of easy-to-use templates included in Lightroom. Upload your book for printing with just a few clicks.
· Enhanced online sharing integrationEasily post images to social media and photo sharing sites like Facebook and Flickr. With selected sites, online comments about your images are visible within Lightroom.
· Video publishingEasily share video clips in HD format on Facebook and Flickr. Or save HD clips formatted for phones, tablets, TV, and more.
· Soft-proofingSave time and ink and ensure your prints meet your expectations. Soft-proofing lets you preview how an image will look when printed with color-managed printers.
· Emailing within LightroomEmail images directly from Lightroom using the email account of your choice.
· Flexible print layoutsShowcase your work in customizable print layouts, which you can save as templates. Just drag one or several images onto a page and resize or reposition them as you like.
· Easy-to-share slide shows with musicShow your images to clients, friends, or family with more style and flair using elegant slide shows with music. Share them easily by exporting them as HD videos.
· One-click publishing to your website
Export your HTML or Adobe Flash Player compatible web galleries directly to the web in a single click — there's no need for a separate FTP application.
You have to log-in with your Adobe ID or create a new account on this page to download Lightroom.
· Processor: Intel Pentium 4 or AMD Athlon 64
· Hard Disk: 1 GB of available hard-disk space
· Display: 1024 x 768 Monitor Resolution
· Internet connection required for Internet-based services
What's New in This Release:
· A Smoothness adjustment slider has been added to the Detail Panel under Color Noise Reduction. This helps to reduce low-frequency color mottling artifacts
Refinements to the Spot Healing Tool:
· Auto find source method now works better for images with textured areas like rocks, bark, and foliage
· Auto find source method now prefers source areas within the crop rectangle
· Smart Preview size has been updated to 2560 pixels on the long edge.
Refinements to the Local Adjustment Brush:
· Right Click (PC) / Control-click (Mac) on a brush adjustment pin to bring up a context menu to duplicate or delete
· Control+Alt+Drag (PC) / Command+Option+Drag (Mac) on a brush adjustment pin to clone (duplicate) that adjustment
The following new cameras are now supported:
· Fujifilm FinePix HS22EXR
· Fujifilm FinePix HS35EXR
· Fujifilm FinePix S205EXR
· Fujifilm FinePix F805EXR
Trial / $149.00 USD .23-06-2015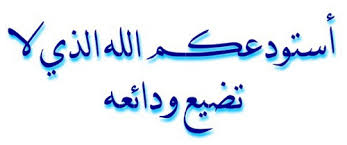 بلغ الادارة عن محتوى مخالف من هنا ابلغون على الروابط التي لا تعمل من هنا